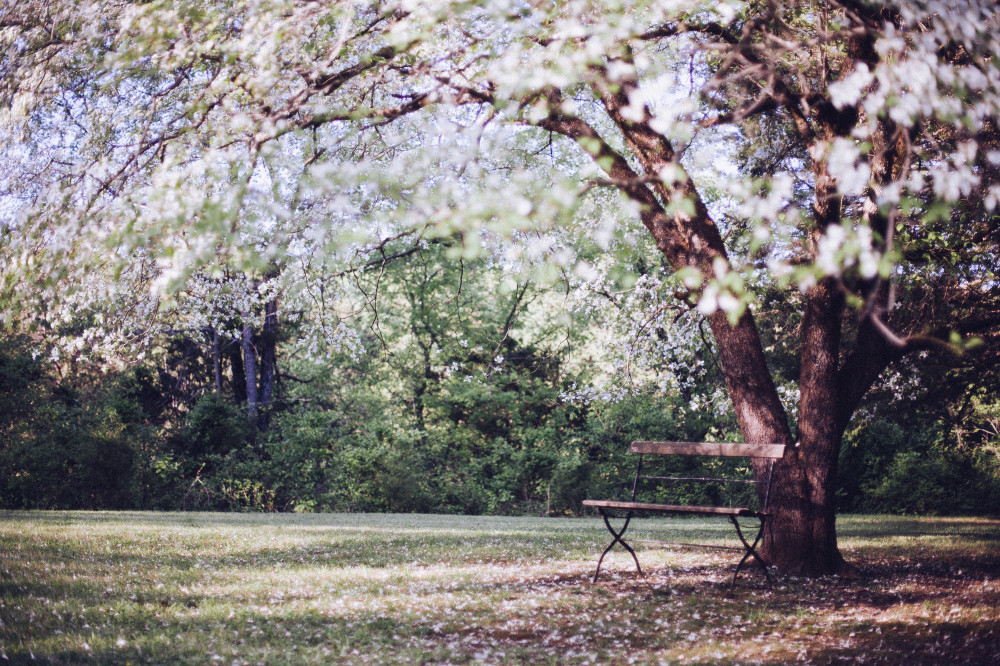 I have always loved Spring and love the longer days and the better weather. Even when I was young, Spring was always a way of telling you that summer days were on their way... a time where you hung out with your friends and made some amazing memories.
We had a park next to out school that wasn't the biggest or fanciest, but me and my friends used to hang out there almost on a daily basis and just chat. Sometimes we used to nip to the shop next door and buy some sweets and juice with our pocket money and have some sort of picnic, thinking we were so cool. You can imagine living in Scotland it wasn't something you could do a lot, so when Spring rolled around, it always put a smile on my face.
Although this was from when I was a bit older, you really can ask any child and they will almost always say that they love Spring. The love to go out and play, even at school, and the longer days and lighter nights mean they can do it for longer. The flowers start to grow and the leaves grow back on the trees. The grass is greener and the sky is brighter... maybe with more sun!
Spring is such a great time for children as they are growing up, no matter how old they are. They can go out on days out and do things that they may have never done before, making memories that will last them a lifetime... as I said before even just a catch up in the local park or making your own small picnic with your friends are some of the best memories you will make
In this day in age where phones and tablets seem to be taking over the world, it is important to remember that taking advantage of the Spring weather is something we should do much more regularly. Taking advantage of the better weather will allow us to get closer to our friends and families and allow us to meet new people. Just like kids, when they go outside to play, and meet new people improving their socialisation skills and improve their confidence. Even just going for a Spring walk to get us out for half an hour is a great way to improve our health.
Spring is such an exciting time for children and we really should be taking a page from their book. We often go from day to day stuck in our rut, however children will take advantage of the changes that Spring bring by going out and having fun, making memories with their friends. It is such an important part of our lives and it is something we should be doing as we get older, not just when we are younger.
♥
Spring in a child's eyes is so exciting and a great time to try so many new things. Make sure you experience the change in season in the same way....
Follow me to ensure you never miss a post... I upload every Monday and Thursday!
Thanks for reading and take care! :)
Remember to visit my social media links below:
Facebook:
Twitter:
Instagram:
Pintrest: