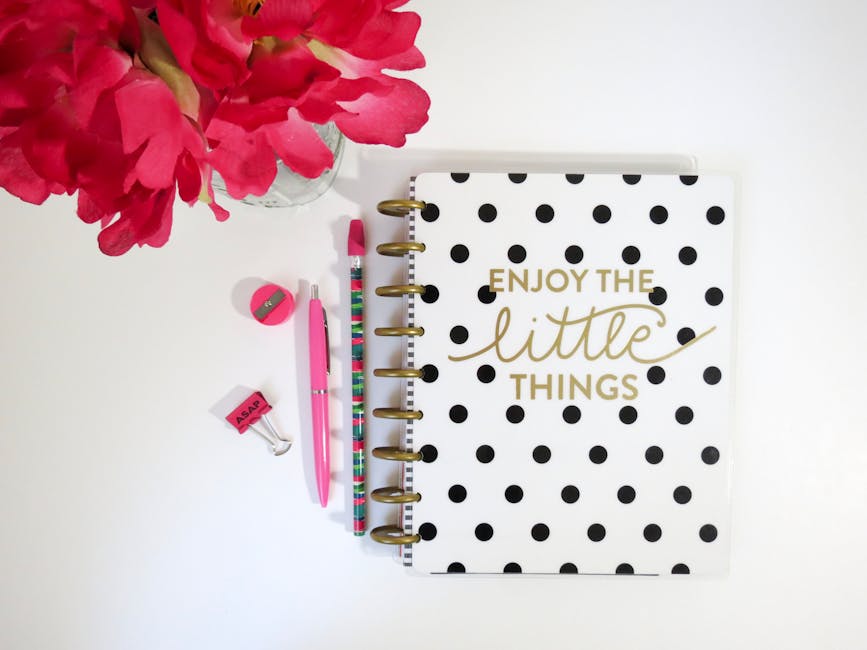 With so much happening in our lives, it is so easy to become unorganised and let things get messy. I have always found myself to be an extremely organised person and with blogging, 2 jobs and volunteering, it is something I have become pretty good at it!
Here are some of the little things I do to keep myself organised....
I am a great lover of lists and notes, I feel it has got to be one of the key things as it is so easy to forget things when going around our everyday tasks. I am always convincing myself that I won't forget something then just minutes later I've drawn a blank. Writing everything down is key to staying organised and it is even better if you can form some lists or use some sort of planner... the more structures the better!
This one is perfect for on the go and is available from Paperchase here:
https://www.paperchase.co.uk/
Especially when it comes to blogging and scheduling posts etc, it is always important to plan in advance. Being aware of any future events or upcoming breaks can help you plan accordingly and make sure you don't make any mistakes or miss anything out. If I know that I am going to be away for a while, or I have plans that could affect future posts, I will schedule them ahead of time to make sure I stay organised and in control.
It is always important as well to clean up every now and again, especially if you have lots or paperwork or equipment etc. As good as it can be to keep everything to ensue you don't loose anything, it can actually make things worse by becoming more cluttered and messy, and more likely to make mistakes. Have a clear out every so often, whether it is clearing your computer files, or sorting cupboards out! You will find it much easier to be in control afterwards....
If you find you need help staying organised for work, or business, try and separate your work things from your personal. It sounds silly, but having 2 sets of accounts to help separate your things out will help you stay more organised. I do it myself... I have a personal email, then I have a blog email that you can all contact... that way I can stay in control of my emails much easier!
_______________________________________________
Lastly when it comes to your space, one of the best ways to stay organised, no matter how much stuff you have, is appropriate storage units. Having good storage boxes or units that suit your need will ensure you stay on top of everything and make it easier to find anything you need... reducing stress and worry! Even just a few labels on boxes can make life a lot easier!
Both of these are great and are available at Ikea here:
http://www.ikea.com
♥
Being organised can be easy, however everyone is different and everyone will find different ways that work for them that help them to be organised. These are just some of the ways that work for me!
Do you have any further tips on how to be organised? Leave them in the comments below....
Follow me to ensure you never miss a post... I upload every Thursday!
Thanks for reading and take care! :)
Remember to visit my social media links below:
Facebook:
Twitter:
Instagram:
Pintrest: