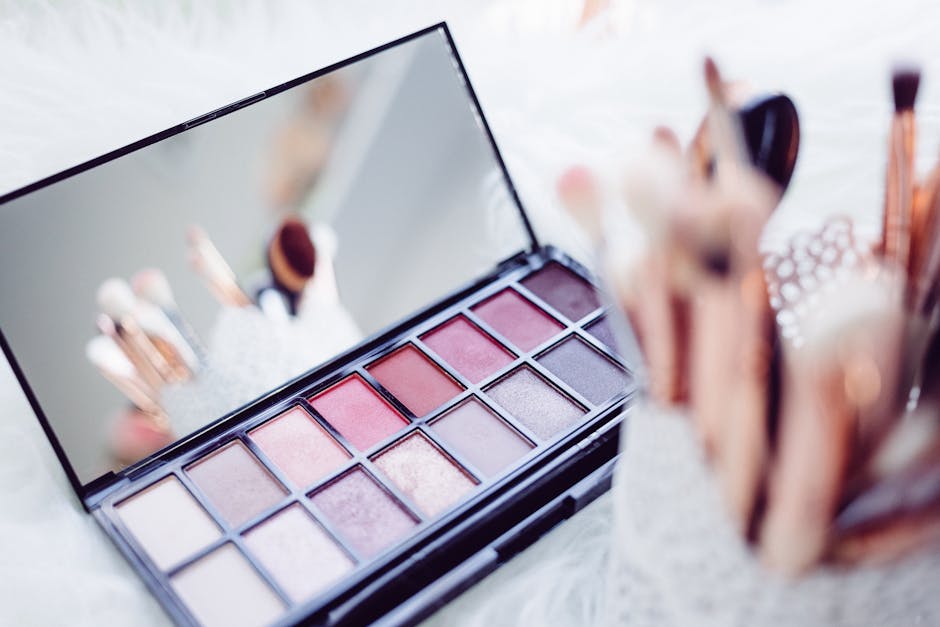 I am not an expert in make-up, but it has been a love and passion of mines for years now. I love how creative you can be with it and how it can transform anyone into anything. Over the years I have found specific brands that i love, especially ones that work for my paler skin and thought I would share them.... you never know, you might discover some new brands.....
Bare Minerals has massively became a favourite brand of mines, especially over the past year. I love their Serum Foundation and setting powders. They leave my skin looking a feeling great, making my face look flawless. Ii do have quite red skin and the products this brand offers help cover that right up!
I have always found that BareMinerals offers a lot of natural products, great for making the skin look natural, ideal for people like myself who aren't a big fan of dramatic looks. They also offer a lot of shades, depending on what product you are buying, so you are bound to find a shade that works for you, no matter what you are looking for.
L'Oreal is a great drugstore make up brand and it offers a lot of different products, from face, to lips, to nails! With it being so easily available,it is the perfect make up brand for everyday use. The foundation range is huge and has loads of shades and ranges to match all skin types, so no matter what type of skin you have, you will find a product that suits you.
I also love L'Oreals range of lip items. They have every colour you can imagine, and offer lipsticks, glosses, stains and balms, none of which leave your lips dry or chapped. They are extremely long lasting as well, and great for days where you wont be able to top up your makeup throughout the day.
Real Techniques might not be an actual make up brand, but in my opinion, the brushes are just as important as the make up itself, and this brand has became my no.1 brush brand ever since it was released years ago.
With a wide range of brushes and sponges for face, eyes, lips and cheeks no matter what you need, they will have it. I also find these brushes are extremely long lasting as I have had some brushes for years and they still look and feel brand new.
If you are looking for a basic set of brushes, Real Techniques offer beginner eye and face brush sets, great for beginners! They also offer metallic and pro sets for those who want something a little fancier...
Benefit is not a brand I have used a lot, however their are several items that I rely on and use almost on a daily basis. Their brow collection is incredible and the best one in my opinion. They have such a great range of products that are all easy to use, even for beginners.
Benefit offer some great products that are well known in the beauty community as being make up staples and they are always coming up with new items to add to their collection.
Mmake up Academy is a make up brand exclusively on sale in Superdrug and is for sure one of the best budget brands I have ever used. Only a few years old, they now offer a huge range of products and pallettes that are very similar to a lot of the high end versions. They also offer a range of setting sprays and primers that are dubes for the Urban Decay versions.... and they are a fraction of the price!
It is such a great range of products for all different looks, whether you are wanting something a little more natural, or a bit more dramatic for nighttime. Perfect...
_________________________________________________
What are your favourite makeup brands? Is their any that I haven't mentioned that you think I should add? Let me know in the comments below!
Follow me to ensure you never miss a post... I upload every Thursday!
Thanks for reading and take care! :)
Remember to visit my social media links below:
Facebook:
Twitter:
Instagram:
Pintrest: