AD | How to Prepare to make Travelling Easier and Safer
By Nicole Corbett Blog - 08:00
While preparing for an adventure can be an exciting time, it can also be incredibly stressful. If you are jetting off into the unknown, it will always be better to make as many preparations as possible. In today's post, we are going to be looking closely at some preparations you should be making before you lock your front door and head off to the airport. While some of these tips may seem obvious, you would be surprised how many of them aren't done.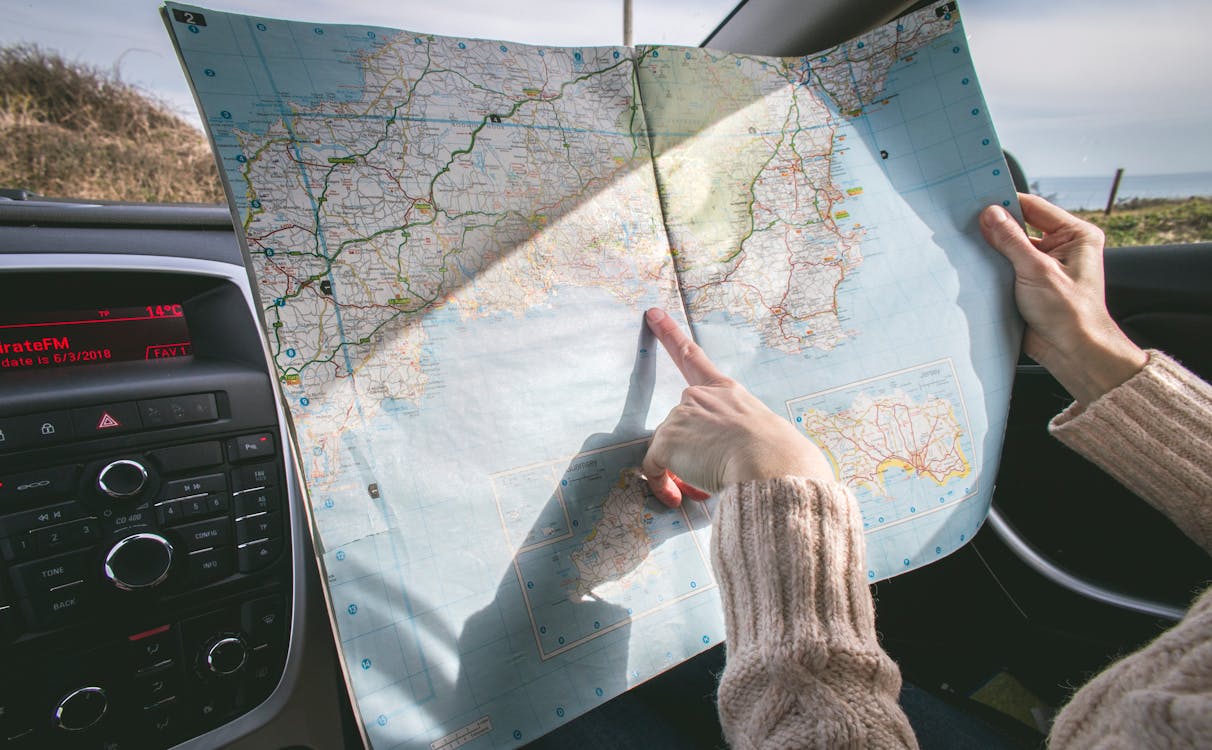 Image Credit - Pexels CC0 Licence Contact Your Bank The first and possibly the most important thing you should do, and do well before, is to contact your bank and let them know the dates you will be on holiday. While you possibly think that nobody would forget to do this, there are still massive amounts of people that do. Some people don't see any importance in telling banks that they are leaving the country, and this can work out pretty badly for a lot of people. The moment the bank sees your card being used in another country, they will instantly put a block on the account, and this could leave you stranded in another country without any money. While generally, the bank will call you to check if it is you using the card, a lot of travellers sensibly do not take their main phone on holiday with them. This often means that the bank cannot contact you, and this will cause your issues to stretch over a more extended period of time. Manage Your Cash Still, in keeping with the theme of money, you should always try to preempt your expenses before you pay for your travels. One of the biggest problems a lot of travellers and adventurers have is that they often run out of money and have to call friends or family for help. Getting into a situation like this is often attributed to a lack of planning. To get a good idea of the amount of cash you will need, you should undertake a ton of research into any country you are visiting. You will need to cost in travel, accommodation, food, entrance to sites, and you will always want to add a 20% buffer to the funds you estimate you will need. The one thing you can never account for when travelling is emergencies. Putting aside a buffer of emergency cash for these situations will help you out should you find yourself in hot water. Research Danger Areas As we have mentioned research in the previous section, it is important that you do as much research as you possibly can, it is crucial to remember that you could be going to an unknown country and wherever you go in the world, there will be dangerous areas. You should spend a good deal of time finding out the areas you may not be welcome or and if you are considering heading to the danger areas, you should know how to carry yourself. In strange countries, there are often rules and regulations that may seem shocking to some, but if they are not followed, you can find yourself in a whole heap of trouble. Speak Directly To Hostels/Hotels One mistake that is often made when it comes to booking your travels is down to your hotels and hostels. If there is one piece of advice that could save you a tidy sum of money, this is it. Rather than follow the hype and hit up websites comparing hotels, it is often better to contact some of the hostels and hotels directly. More often than not, booking directly with the accomodation can often save you between 10% & 20% off the price that you see on the comparison websites. You can also use these opportunities to build a rapport with the hotel managers and owners, and you will find that they will help you out when it comes to recommendations for places to go or stay away from. In a lot of countries, many hotels and hostel owners own many accommodations and will try to get to know your path. If their accommodations are on your path, you will generally find they offer you better deals to stay with them. Know The Best Places To Go While this may seem like the easiest thing to do on the list, it can, in fact, be the most difficult. There are obviously tons of websites out there that offer advice and reviews of the best places to visit when you are in a country, and more often than not, they turn out to be tourist hotspots. If you are in Egypt, for example, you know that the pyramids will be popular, but to find the magic spots, it's often a good idea to search for Egypt Tours 2020. These tours often change yearly, and they are a great way of finding the very best places to go to. No matter where you go in the world, you should always consider experiencing a few tours while you are trying to get to grips with your surroundings. These tours are also a great way of getting a little history and knowledge from the locals. Research The Culture So, while we may have covered research a few times in today's post, there is absolutely nothing more important to any traveller or adventurer than getting to know as much about the culture of the country you are visiting as possible. No matter where you travel in the world, cultural differences are going to shine in every country you visit. If you can get to grips with these before you board the plane, this can really help you find some hidden secrets of your destination. Not only is it handy to learn about the culture, but it is also incredibly respectful to the locals, and they will appreciate your efforts. You should also try to learn some very basic words for any country you visit. You don't want to appear rude and get yourself a reputation because you didn't know the words, please and thank you in the local tongue. Don't Draw Too Much Attention To Yourself. The final thing to make today's post is in regards to how you conduct yourself while in another country. While it may be the case in your home country that you like to look flash, if you do this in a foreign country, there is a very good chance you will find yourself a victim of an attack. In some countries, they will not think twice about targeting you should you be showing off a flashy phone or watch. In fact, some of the biggest complaints from travellers are that they have had their watches and phones stolen within a few weeks of being at their destination.
__________________________________________
Conclusion Hopefully, before you set off on your next adventure, you will consider a few of these, if not all, of them. Each one is designed to allow you not to worry or stress when you are off travelling; after all, why should you stress? So next time you off seeing the world, remember to prepare and most importantly be safe, and have worry-free happy travels.
Thanks for reading and take care! :)
Remember to visit my social media links below:
Facebook:
Twitter:
Instagram: